The Great Big Bearing Bake Off 2019!
Here at QBOL, we had our very own Bake Off in the office, to help fundraise money for our chosen charity Marie Curie. Our members randomly pick out a sweet treat to bake for the bake off which was judged by one of our directors and cake connoisseur Simon Riley. The sweet treats ranged from chocolate eclairs, victoria sponge, lemon drizzle, cheesecake, butterfly buns to flapjacks, rice crisp's and marble cake. There was a huge variety!

The sweet scent of freshly baked cakes lingered in our office the whole day as we held The Bearing's Bake-Off Cake Sale to sell our baked goods! We would like to give a BIG Thank You to everyone who popped by our office to purchase cakes as all your donations will make a big difference to someone's life.
Well Done to our team for putting in the effort to bake the goods for the sale. We managed to raise an amazing £91.00! Some turned out better than others but it's the taking part that counts! We gave away two awards for this fundraising event, one for the winner and the other for the worst baker. Now for the winner of The Great Big Bearing Bake Off...
CONGRATULATIONS HAYLEY! & WORST BAKER BETH!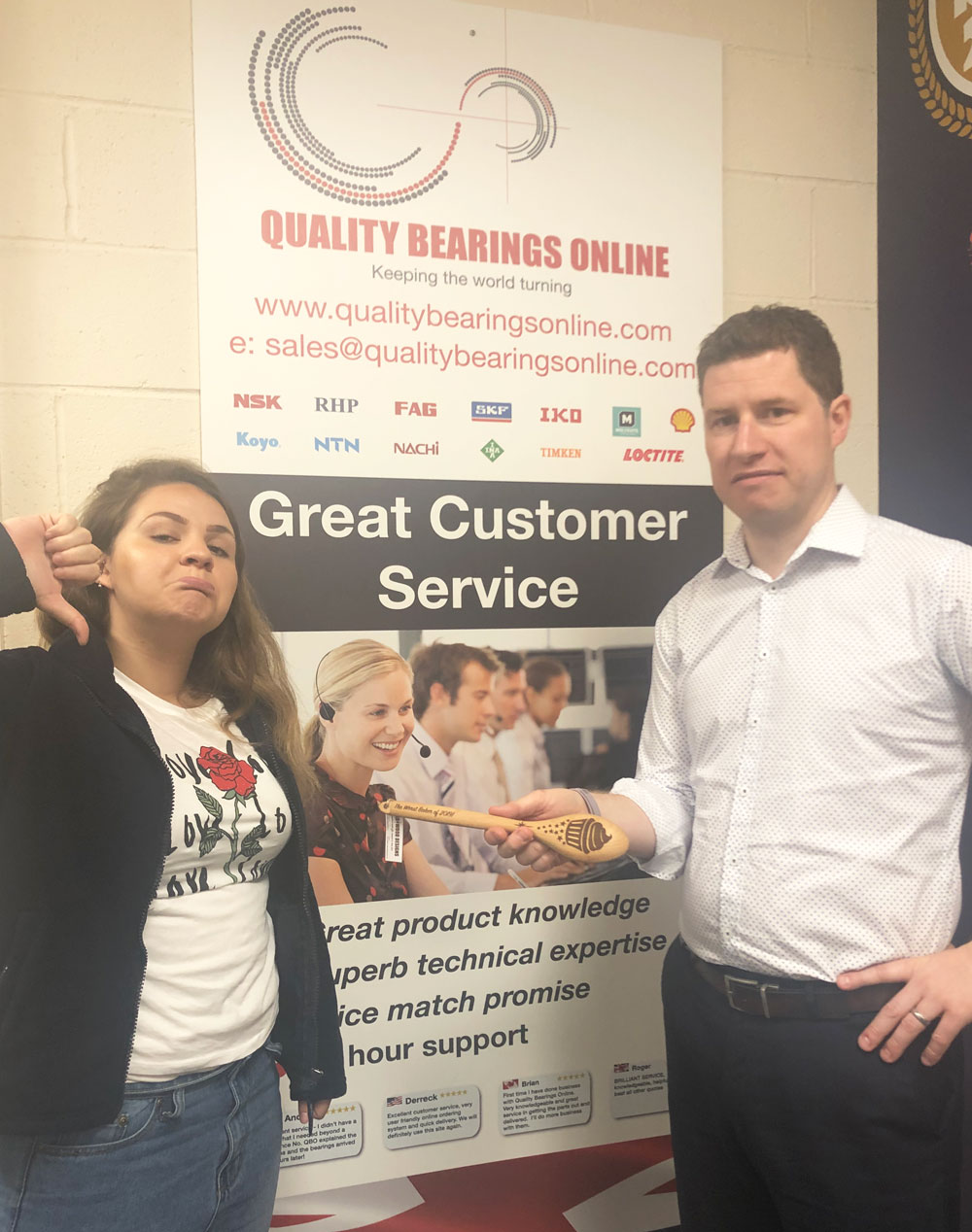 Hayley won the bake off with her clever Jaffa Cake Butterfly Buns, not only were people amazed when they took their first bite, our cake connoisseur described the buns as "…they were so light that they could fly away." Well done Hayley! Hayley was rewarded with an engraved trophy and famous Bake Off handshake!
Beth was awarded with the Worst Baker of 2019 award! Her banana bread looked amazing! It was a perfect picture of an actual banana however; the cake overall didn't deliver in taste. Not to worry Beth, we've awarded you with a wooden spoon, maybe stick to cooking instead?
No amount of donations is small as every bit makes a difference. If you would like to add any contributions towards our chosen charity Marie Curie, please click on the link below:
https://uk.virginmoneygiving.com/QualityBearingsOn...