What Are You Doing To Minimize Downtime?
Downtime in manufacturing is extremely common and it is important businesses are prepared to reduce downtime by spotting problems early and reacting quickly. Machine downtime can cause huge loss of productivity and financial pressures for businesses and as the modern manufacturing industry heavily relies on automated production, the breakdown of these machines ultimately leads to not delivering on time. Of course, planned downtime such as routine maintenance is important, and this type of downtime is less disruptive as the maintenance can be planned around scheduled production. However, unplanned downtime causes unexpected stops in production and is often triggered by equipment failures which require urgent maintenance and part replacements. This type of downtime is unpredictable and causes major difficulties for businesses.
Did you know? 80% of companies have experienced at least one unplanned downtime period in the past three years which can cost thousands in losses according to a study by Vanson Bourne.
Bearings and lubricants play an essential role in manufacturing machinery, so looking after the bearings is essential in extending a plants production. These bearings may need to be able to withstand extreme temperatures, high speeds and wash-downs of corrosive chemicals. Every bearing has a certain life potential, however there are important stages in a bearings life cycle to maximize its service and by applying the right maintenance practices and using the correct tools, you can considerably extend the bearings service life. This leads to increased plant productivity and efficiency, ultimately decreasing the chance of unplanned downtime.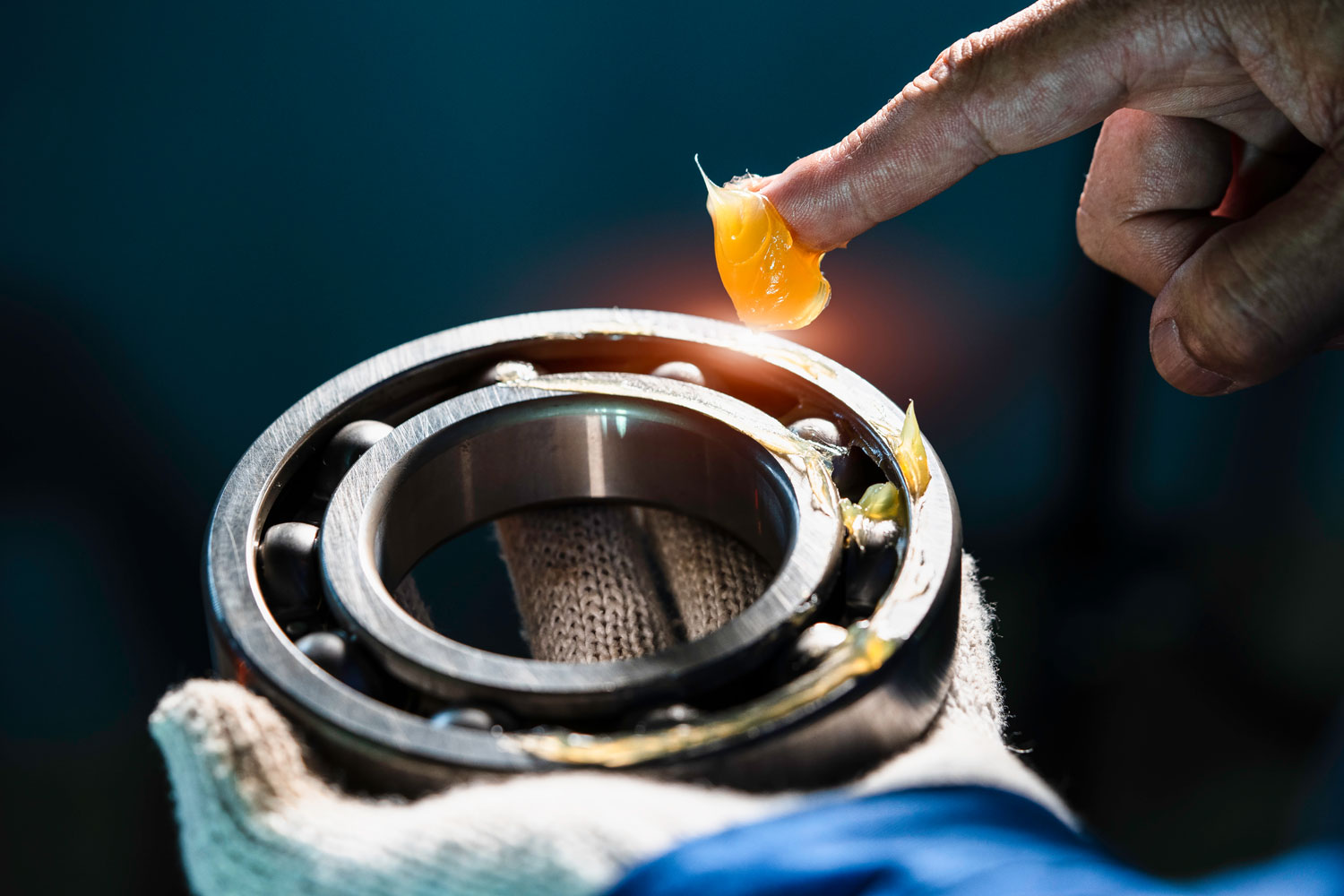 The Cycle Consists of Five Key Areas: Mounting, Lubrication, Alignment, Basic Conditioning Monitoring and Dismounting.
Keeping on top of a bearings' lubrication is a highly effective way of preventing bearing damage as the right grease at the right interval is essential to achieving optimum bearing performance. Poor lubrication or wrong lubricant can cause bearing failure, which leads to unplanned downtime while you fix the issues. During operation, it is important to regularly inspect the condition of the bearings by performing basic condition monitoring measurements as these inspections will help prevent unexpected machine downtime. If a problem was detected at the monitoring stage, planned maintenance can take place to suit the production schedule in order to prevent major losses. You can find all our Lubricants and Basic Condition Monitoring Tools on our website.
Here at Quality Bearings Online we stock originally manufactured bearings and lubricants from leading brands such as SKF, NSK, FAG, Molykote, Dow Corning and Shell, plus many more which are suitable for the manufacturing industry. We only offer the best quality bearings for your machines to ensure optimum performance.
We also know how important fast delivery is during downtime and with this in mind, 99% of our orders are delivered next working day in the UK and 2-4 days worldwide.
Our friendly team are on hand to offer any help and advice you may need in order to get back up and running during your downtime period. Contact us today.