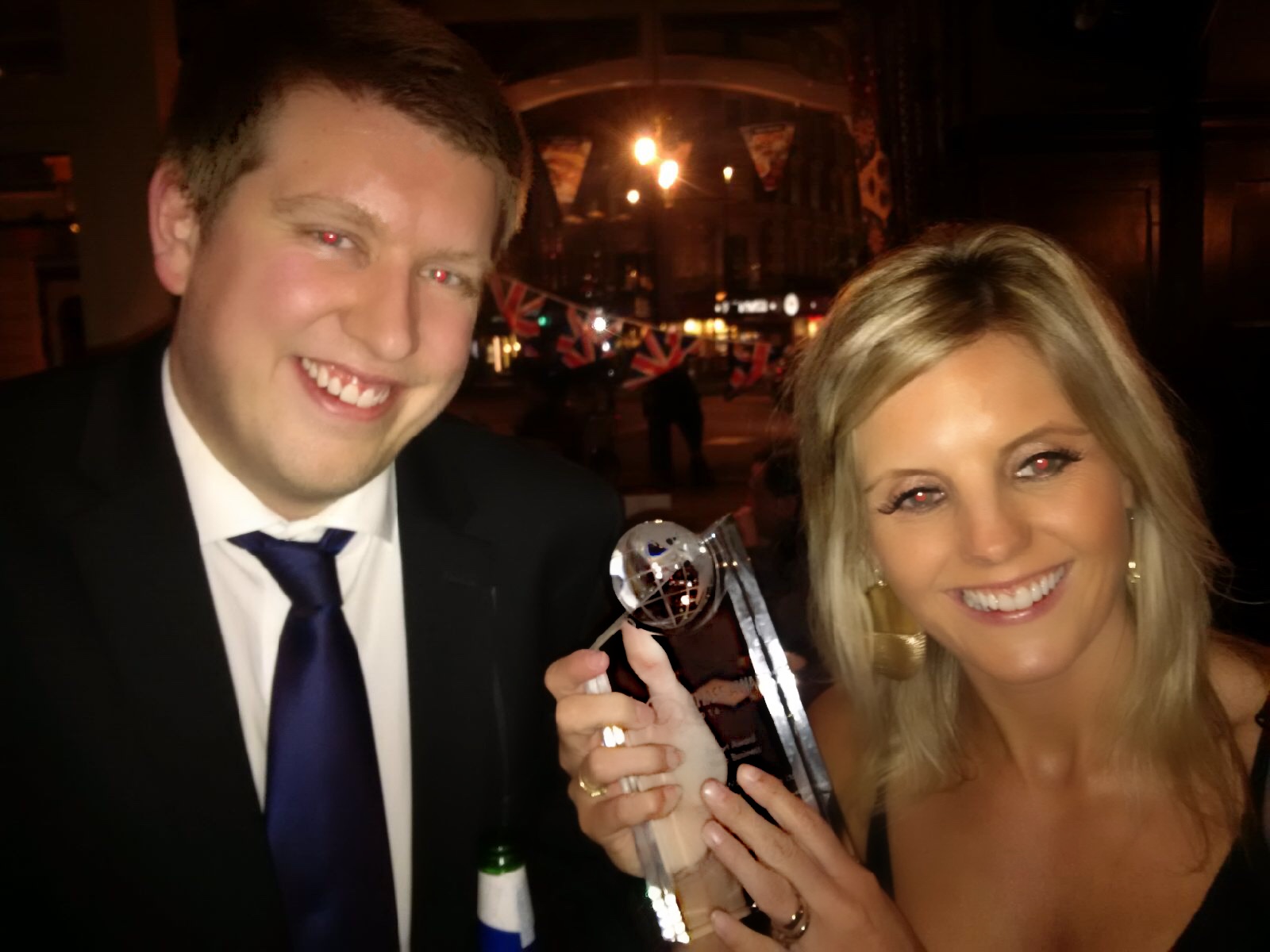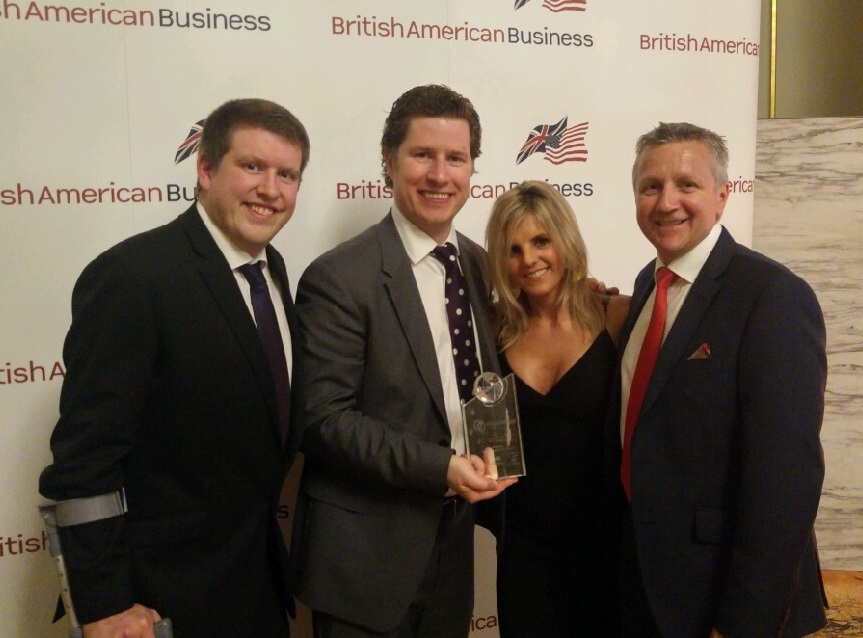 We are so proud to have been announced the winner of the Micro Business Export award at The Chase awards last week. The Award itself, Celebrating History and Successful Exporting, was such an honour as we, as a company, are only 4 years old.
Established in 2012, the thought was that we would service the UK market. However we soon caught on and realised that our success would lie in exporting, especially in the US. Recognising this we got in touch with UKTI who have been a massive help since we started working with them. They booked us on a course they were running, 'Passport to export'. It was there that we met Ed Ryder from Biskit, a marketing and design company based in Leeds. We learnt a great deal from the time on the course, we knew what steps we had to take. One thing we gained from the course was a new perspective, curtesy of Ed. We started working closely with Ed in expanding our reach across the pond and our online presence.
We initially made a number of changes to our website in order to increase customer confidence, for example putting an international phone number on the site (we now have a US, Canadian, International, and UK numbers), multi-currency and also ensuring shipping options are clear for our overseas customers. These changes, along with a few others, helped to increase the traffic, but also the number of orders from American customers.
Now that we had some figures and data, we could begin to see which products our American customers were searching for, and which states they were in. This meant that we could begin to plan a way to target our marketing and advertising in certain areas. One way we are already doing this is by using Google adwords.
Soon we were sending more and more orders overseas, and this brought certain problems to our attention that we hadn't previously come across. One was hidden costs to customers due to things like tax and duties, and also the cost of releasing their items from customs. The other problem was actually providing the correct information to customs in America to make sure our goods were allowed into the country in the first place. To address these problems we sat down with our delivery partners, DHL and Fedex, so that they would liaise with US customs on our behalf. As a result we created a form which we would fill out every time we sent something to America, with all the relevant information that would be needed by customs. This sped up our delivery times quite considerably and allowed things the run more smoothly. Secondly and extremely importantly for us we put all our items on the website priced as Delivered Duty Paid to our US customer. Therefore, the price the customer sees on the website is the price they pay, there are no hidden duty costs.
These measures were another step in building confidence for our customers when buying from our site, and this has had a positive impact on the number of orders we receive from the US.
It was around the time when we had managed to iron out many of the kinks in our process that we were fortunate enough to have an article published in Super North, a supplement of The Times newspaper. Simon had a chat with an interviewer and the resulting story was one we were really proud of. Especially Simons beaming face on the front cover.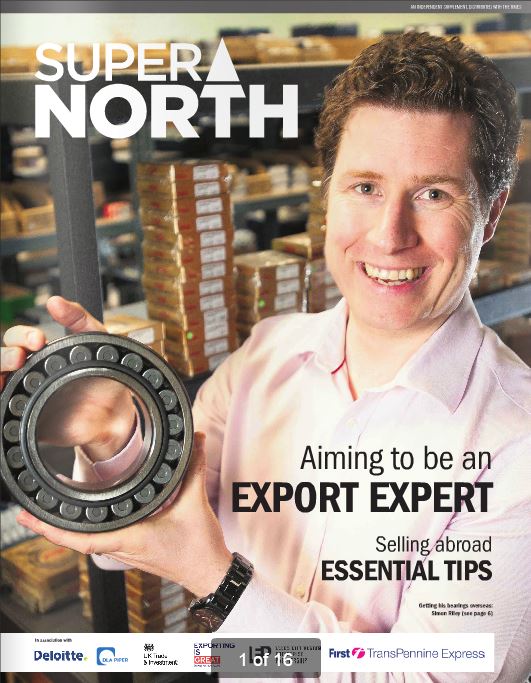 The article was published in November 2015 and now hangs pride of place on the wall in our office.
A change that has worked in our favour is the introduction of the TTIP, or Transatlantic Trade Investment Partnership. This has meant that we can send a larger value of products per order over to the US before paying tax and duties.
Applying to be shortlisted for the CHASE Awards has really opened our eyes to the strides forward we have taken over the 4 years we have been in business. We have done a lot of growing, and know there is a lot of growing still to do. Winning a CHASE award has been a tremendous validation of our approach to grow our export markets.
The night itself was wonderful, and we loved the whole experience. After collecting our award we were all on such a high that the rest of the awards seemed to fly by. Congratulations to everyone who was a winner. I know you will be just as thrilled as we are!
I will just apologise to those who were witness to Simon's speech after receiving the award. He still can't remember what he said so we're going to assume the worst. We are very grateful for the help we have received from Mel at UKTI, and from Ed at Biskit. Your help has been instrumental, thank you so much.
While we are over the moon with the recognition and praise that this award has shown us, we see it as validation that we are doing something right, and we will still strive to do even better in the years to come.