QBOL Won the PD Ports E-Commerce Exporter of the Year again!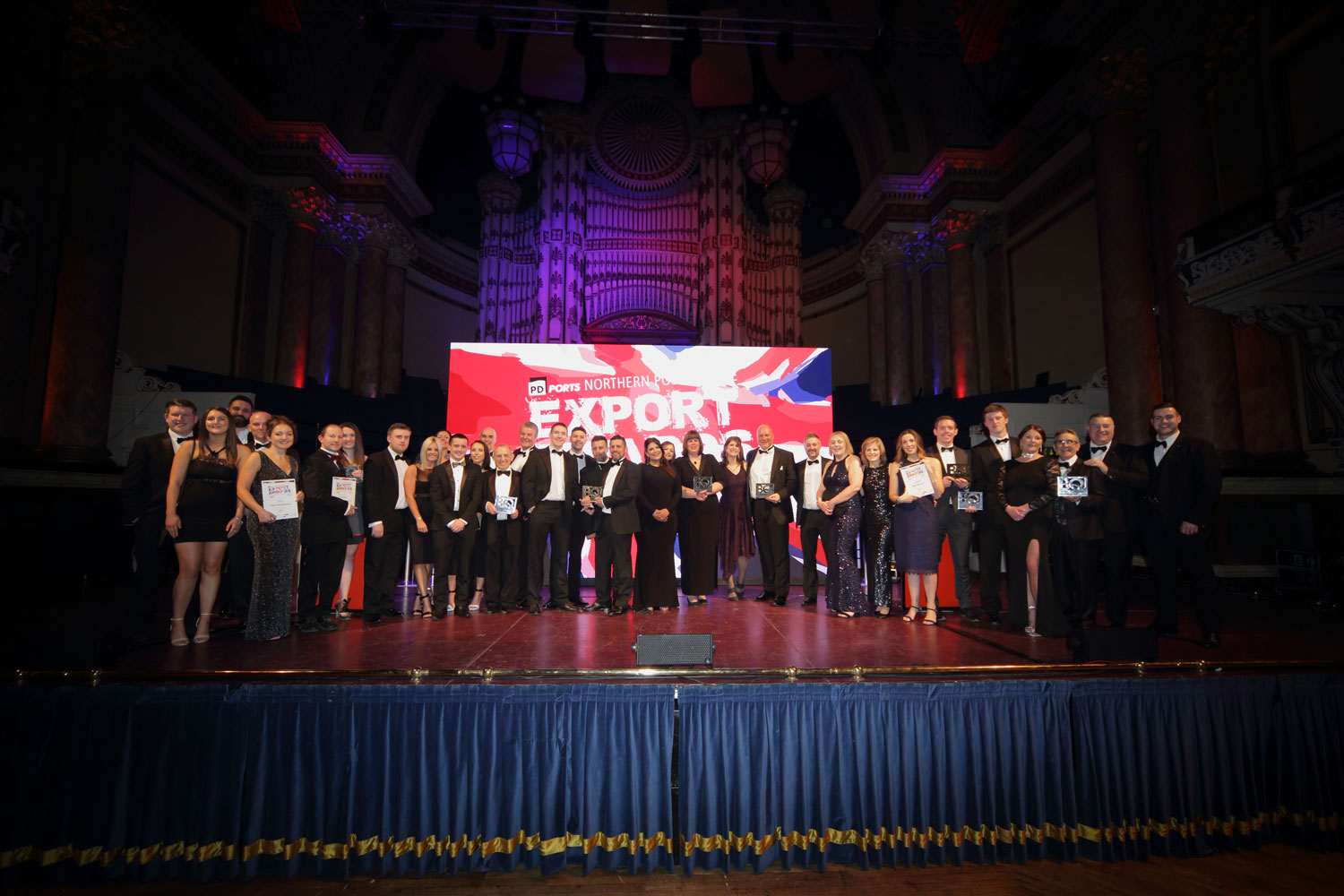 Thanks to our customers and employees, we are once again delighted to announce that Quality Bearings Online has won the PD Ports Northern Powerhouse award for E-commerce Exporter of the Year 2018. This is our second win for this prestigious award.
This year the event was held in the beautiful Leeds Town Hall, which looked fantastic on the night. With more than 200 people attending the atmosphere was exciting and jolly. From the speakers to the guests, the pride we feel being a successful business in the heart of the Northern Powerhouse was clearly shared and being celebrated.
Listening to the speakers was very inspiring, but also validating. These companies started from small teams with big ambition just like we did. In just 5 years we have grown into one of the worlds' leading online distributor for Bearings and Engineering spares. We have delivered to more than 100 countries worldwide, and we can deliver to them all with great efficiency and speed, something we are extremely proud of. To hear other stories of growth and development across many industries was really inspiring and energising.
Our Director Simon Riley said, 'We're absolutely delighted with this award, which is a huge recognition of the support we have from customers, partners, and our professional team.'
To win this award for the second year running is especially exciting as it confirms to us that we're moving in the right direction as a business and a team, and with the developments we have planned for this year, we feel confident that we will only become more successful.
Our team, with over 30 years of experience, has the technical product knowledge, customer service skills, and passion to do some more incredible things this year. We are eager to grow even more over this next year, and to push ourselves more than ever before.
'Exporting has revolutionised our business', Simon continued. 'Our customers know our brand, they know what we offer, and we can support them with excellent product knowledge. Our customers come from all different sectors such as Plastic, Aerospace, Marine, Manufacturers, Gas/Oil and Chemical Industries.'
Congratulations everyone who was shortlisted and of course to the other winners at the Export awards. It was a wonderful evening and we can't wait until next year.