We've Reached Silver Standard
We are delighted to announce that Quality Bearings Online Limited (QBOL) has been awarded the Silver Accreditation from Investors in People (IIP).
IIP is an independent workplace engagement specialist that evaluates an organisation's performance and people management against the standards set by other leading businesses in that industry. QBOL scored considerably higher than the benchmark for businesses in our industry and the overall national benchmark for businesses, an outstanding accomplishment that we are incredibly proud of.
IIP has been working with organisations around the world since 1991 as part of their mission to "Make Workplaces Better." The process involves understanding how employees feel about the company values, performance management, employee development, and rewards and recognition. Only 15% of businesses assessed achieve a Silver IIP accreditation. QBOL's assessment has shown that our principles regarding our employees' well-being are working exceptionally well and benefit everyone at the company.
There's always something to learn, and we have highlighted key areas to develop further to reach the gold standard accreditation in two years' time. We'll be working with IIP to identify ways to grow with our team and futureproof our workplace through things like grounding individual development in wider business goals and establishing clear and effective metrics.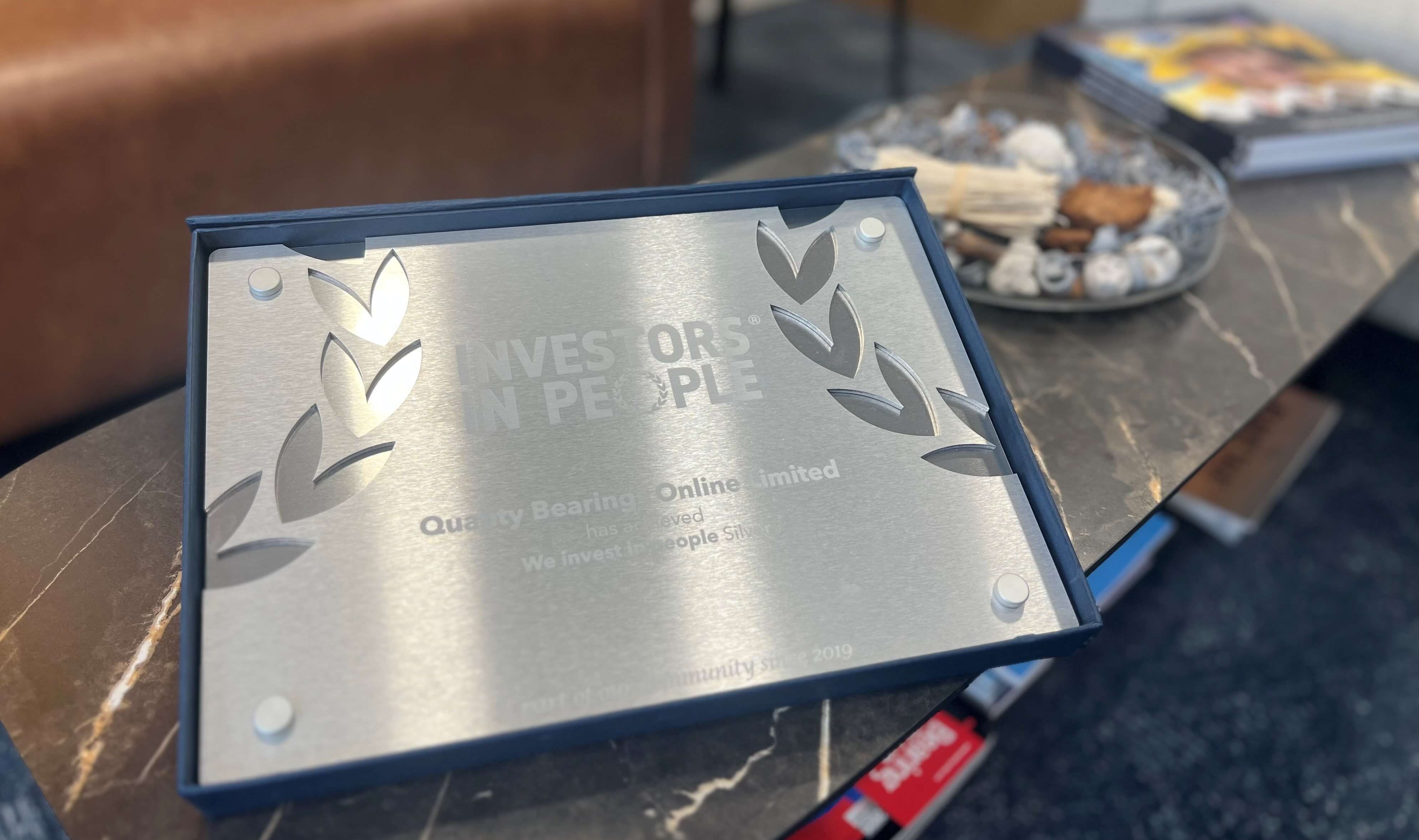 Denny Maude, CEO at QBOL, commented, "Two years ago, we were awarded the standard IIP accreditation. To receive the Silver Status this time is a terrific achievement and wonderful recognition of our work since then. For me, the most important result to come from the survey was hearing our employees think QBOL is a great company to be a part of and that they feel proud to work here. Like me, they also see a bright and successful future for themselves and QBOL, and our company vision is shared amongst the whole team. Our staff are our most important asset, so keeping everyone happy, committed, and thriving at work is key."
Paul Devoy, CEO of IIP, said, "We'd like to congratulate Quality Bearings Online. The Silver IIP accreditation is a remarkable effort for any organisation, and places Quality Bearings Online in fine company with a host of organisations that understand the value of people."
We're always striving to make working life at QBOL better for everyone, and over the next year we will be working closely with IIP to attain gold accreditation. But for now, we'd like to thank everyone involved and we'll continue doing what we do best.